Maroon 5 Spends 20th Week in Top 10 on Adult Pop Songs Chart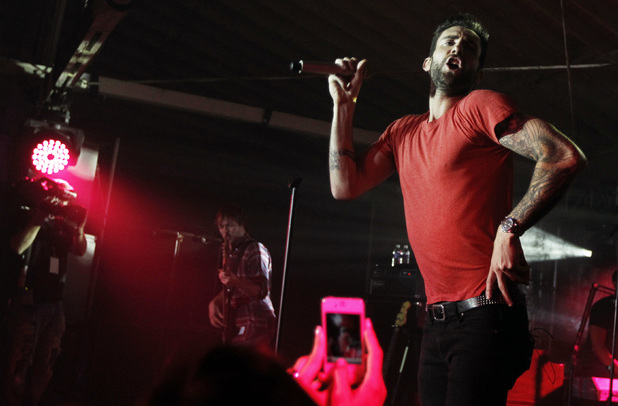 Maroon 5 sits in the top 10 on the Adult Pop Songs chart for a 20th week
Due to there not being much chart activity on the Billboard charts, articles on the band will vary until positive activity starts to pick up again. However, this week Maroon 5 spends their 20th week in the top 10 on the Adult Pop Songs chart out of the total 24 weeks they've been on the top 30 format with "Love Somebody." This week, the Ryan Tedder produced track, "Love", falls a spot from 9-10 on the tally.
On other chart notes, Maroon 5's "Love Somebody" falls 39-45 on the Billboard Hot 100 singles chart, stays put at No. 5 on the Adult Contemporary Songs chart, after falling from No. 4 last week, and descends a spot from 33-34 on the Canadian Hot 100 singles chart.
The band's 2012 album, Overexposed falls an extremely amount of positions down the U.S. Billboard 200 albums chart this week. The album descends 102-137 this week. This marks the 6th biggest fall on the tally this week. At this rate, the album will not be in the top 200 positions by year's end.
For more chart news, click on the link below:
http://www.billboard.com/artist/309663/maroon-5
Chart updates:
Adult Pop Songs:

"Love Somebody" falls 9-10
Hot 100:

"Love Somebody" falls 39-45
Adult Contemporary Songs:

"Love Somebody" stays put at No. 5
Billboard 200:

'Overexposed' trembles 102-137
Canadian Hot 100:

"Love Somebody" falls 33-34