James Valentine Speaks Up About Ryan Tedder, Meaning Behind 'Maps'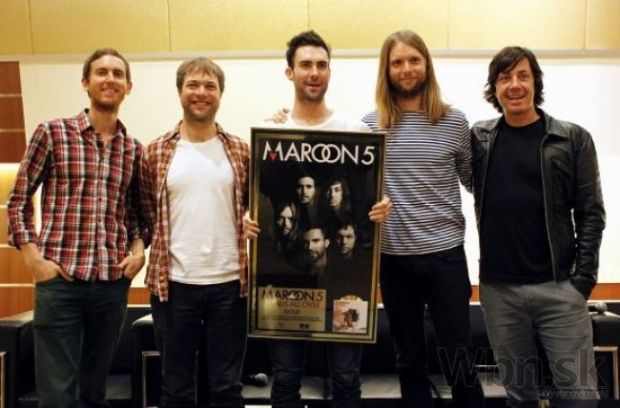 Maroon 5 in 2011.
The Maroon 5 guitarist spoke up about his friendship with the Ryan Tedder and the story behind "Maps"
Maroon 5's lead guitarist, James Valentine, spoke with ABC News earlier this week to talk about the band's highly anticipated new album, V, which is set to be released on September 2, and spoke up about the band's latest top-ten hit single "Maps."
Speaking about Ryan Tedder and Maroon 5 singer Adam Levine's relationship together, Valentine says "Ryan and Adam have a great chemistry together as writers and actually, personality-wise, they kind of remind me of each other," James tells ABC News Radio. "They're both sort of all over the place, in a good way, which can be good creatively, as long as you can wrangle it." He laughs, "So, they've wrangled it a couple of times and got some great songs out of it."
As for what "Maps" is about, James says not having written it, he can't say for sure, but he believes it's about something Maroon 5 has explored in many other songs: toxic relationships.
"For me, the map [in the song] originally lead to this good place, that was this positive nurturing sort of relationship," he explains. "And when it fell apart, and when the trust was broken...he still followed the map back to that person, despite the fact that this was no good for him. So it's about sort of bad patterns of behavior."
"That's my interpretation," he laughs. "Now, I did not write those lyrics, so maybe Ryan Tedder and Adam Levine would have a different opinion of that!"
"Maps" is Maroon 5's sixth straight top-10 hit. It's the lead single for their fifth album, V, due September 2.
Download Maroon 5's new single "Maps" on iTunes:
http://t.co/5UexZiZZRZ
More information on this article can be found here:
http://1047mix.com/news/articles/2014/jul/28/maroon-5s-maps-is-about-bad-patterns-of-behavior-says-guitarist/